Rick's Unorthodox Sourdough Multigrain Bread
Updated 4/29/17
I've been playing around with sourdough for almost a year now. I've been lurking around some of the users groups looking for ideas and suggestions for making delicious sourdough bread the way I like it. I began with the normal ways as detailed using some starter I ordered (Carl's Oregon Trail Starter). Some loaves turned out great while some turned out to be bricks.
I usually use breadmakers because of the consistency of the kneading and fermentation times. I have found that no two breadmakers make the same size loaf or rise consistently using the same portions of ingredients. Breadmakers make loaves too large for regular toasters so I may take the dough out before the last rise and form them in bread pans, wait for the last rise, then bake.
I have experimented with ingredients to get the taste and texture I like. I am also trying to make my bread as healthy as possible. It's not that I'm lazy but I try to make the process as simple and quick as possible and get good consistency.
It seems that every new portions and types of ingredients gets me closer to perfection. I think I now have the taste down to as close to perfection as I want to get. Sometimes I take a fresh loaf with me to parties, picnics, and get-togethers just to see what kind of response I get. By the time I leave it's usually gone. It is so good that most people just break off a piece and eat it plain, without butter or spread.
One time I took a loaf up to the campground where I sometimes work. The staff there was skeptical and didn't think much of bread. Especially some of the younger lifeguards that don't like eating anything "healthy". I told them to break off a piece and at least try it before feeding it to the dogs. The surprise I see in their eyes is amazing. The comment I usually get is, "can I have another piece?" Every time I go up there with a loaf, I return without it.
I have shared the bread with friends and neighbors, and it's to a point where they order and pay me for my troubles.
Now I'm willing to share the recipe with those that would like to try it. One thing I strive for is a healthy and tasty bread. I have studied many ingredients in recipes I have seen and wonder why there are so many.
My recipe has stripped all but the major ingredients. I use all natural and organic where I can. The portions are typical for a two pound loaf.
What is unorthodox are some of my procedures. Like not waiting for room temperature when removing ingredients and starter from the refrigerator. My starter has been very healthy and I usually keep a few bowls in the refrigerator for some time. With the breadmaker I can turn out three huge loaves on a Saturday without spending any more than 4 minutes on each loaf.
It's a little hard to describe where to start so I'll just pick it up when I want to start a loaf after a week long period of not baking.
There is no magic to the portions and temperatures. First, the ingredients.
1) 3+ cups flour. I have experimented with various flours and I have found the Gold Medal Harvest King Unbleached Flour has been the most consistent. I've tried King Arthur but got less than stellar results.
2) 1+ cup 2% milk (water can be used instead with satisfactory results)
3) 1/3+ cup organic sugar
4) One large egg
5) 3/4 cup Multi-grain cereal.
The + means I'll use an additional amount for making the starter.
That's it! No oil, grease, margarine, salt, yeast, gluten, baking powder, baking soda, preservatives, etc. Except for the multigrain that can be purchased from health food stores or Whole Food markets, everything came from WalMart.
First I'll grow the sourdough starter. What I take out of the refrigerator is a plastic bowl with the remnants of a previous session's bake.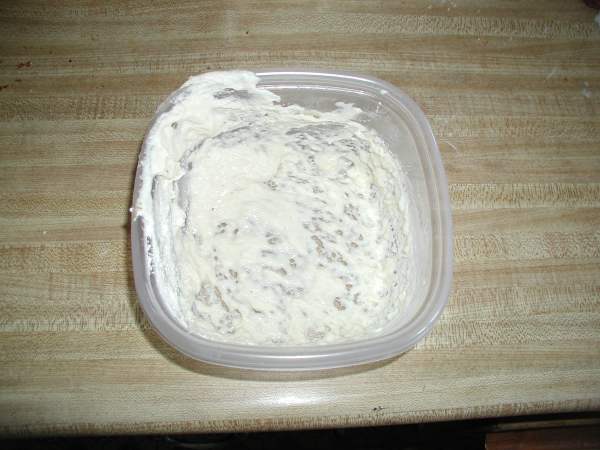 The bowl was covered with plastic wrap. The remnants are about a tablespoon or so of starter that stayed in the bowl when I dumped a previous bake into the breadmaker. A sniff from the bowl will bring a yeasty "beer like" odor. This tells me that it has been dormant and is ready to live and grow.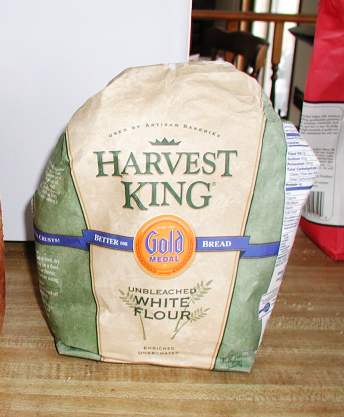 I'll put about a cup of flour and a teaspoon of organic sugar into the bowl along with maybe a quarter cup of milk. Portions are not critical. I mix it up with a wooden spoon to get the consistency of pancake batter. If it's too dry I'll just add a little water or milk. Once looking like batter, I'll put a damp cloth or the plastic wrap back over the bowl and place it in the oven with the light on. I have measured the temperature of the oven and it reaches almost 100 degrees F.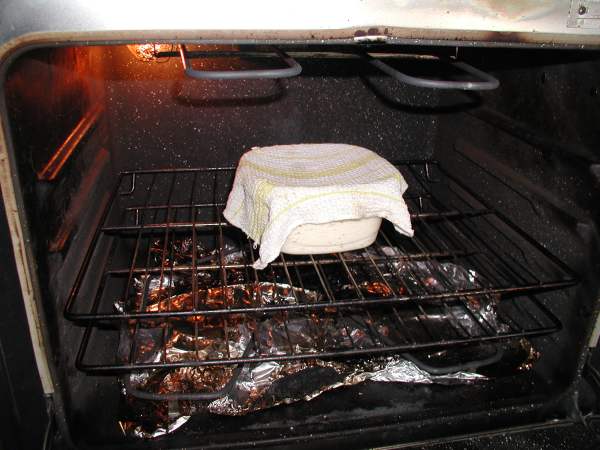 In about three hours the starter will be double in size and you can see the bubbles on top and through the sides of the plastic bowl.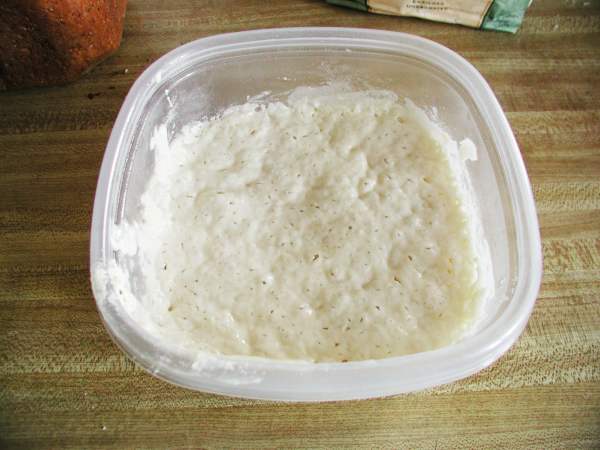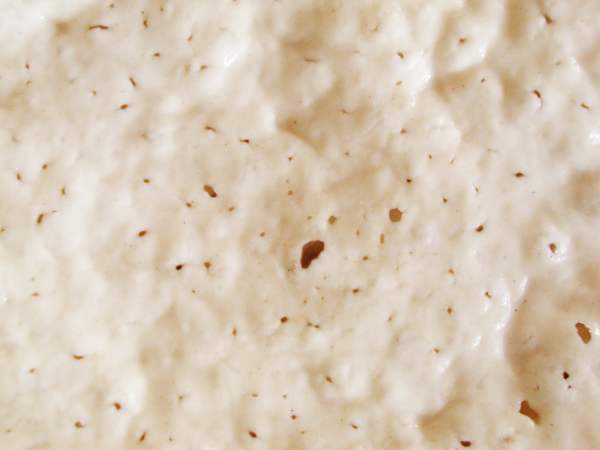 I have recorded the temperature of the oven with the light on and found that the starter grows fine anywhere from 95 to 100 degrees. Note that I didn't wait for any room temperature for the milk or starter from the refrigerator.
When I'm ready to start the process I'll add one cup of milk to 3/4 cup of multigrain cereal in a two cup measuring cup. You can leave the multigrain out but it just isn't as tasty.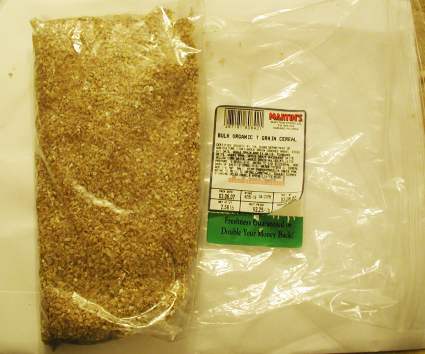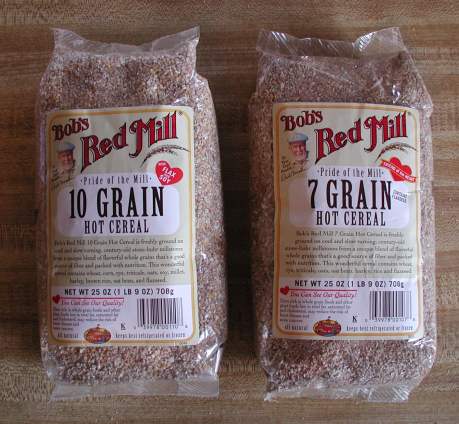 The Bob's Red Mill 7 grain cereal is excellent and a $2.49 bag will yield about six to eight bakes.
I'll mix it up with a spoon and let it set for a few minutes. While that's setting I'll dump three cups of flour into the breadmaker, add the egg, and about 1/3 cup of organic sugar.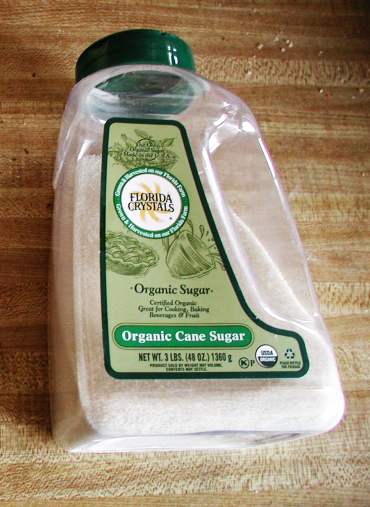 I'll dump the grain/milk into the rest of the ingredients and start the breadmaker. Then I add the starter to the mix. Note that I'll leave about two tablespoons or so of starter in the bowl. I'll just cover it with the plastic wrap and put it in the refrigerator until the next time or I'll begin another batch of starter. Every few weeks I might add a half teaspoon of potato flakes to the starter to give it a little boost.
The breadmaker will finish the loaf in about 2-1/2 hours.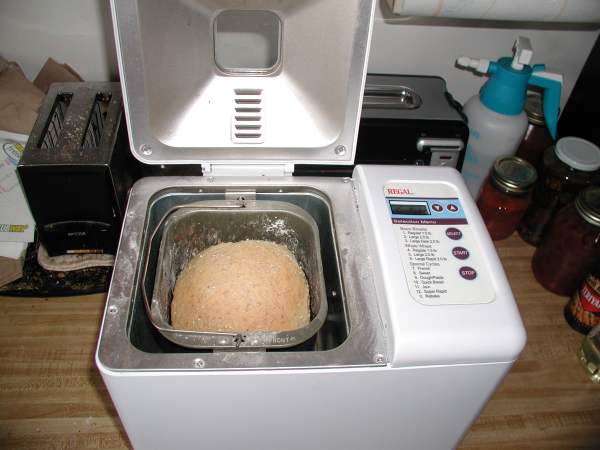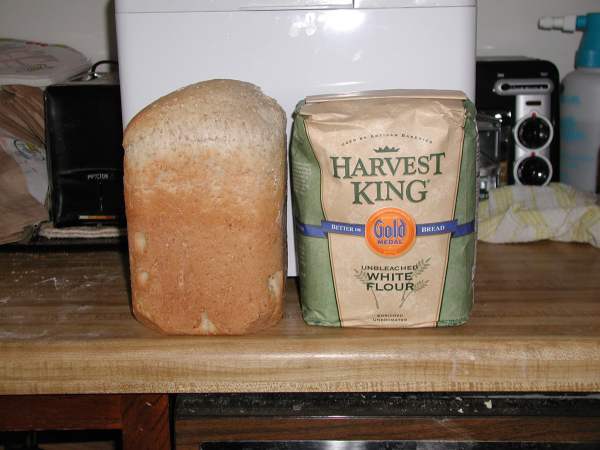 It will be almost twice the size of the original ingredients. As I previously stated, I may take the dough out before or during the last rise, form them and place into bread pans. Place them in the oven with the light on for about an hour or when the dough rises sufficiently. Then turn the oven on and bake at about 250 degrees for about a half hour.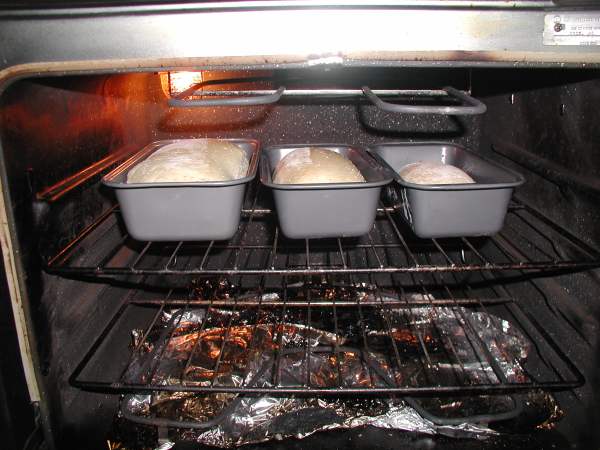 In both cases the texture is medium density and the crust is golden brown. Once cooled, the loaf can be stored in the refrigerator or in the freezer. It will keep in the refrigerator for about a month. If I plan to devour it or have friends over, I'll just keep the loaf in a plastic bowl or Ziploc® bag on the countertop for no more than a week.
Sometimes if I'm in a hurry, I'll just cut a slice, place it on a paper plate and microwave it for 20 seconds. The aroma is magnificent. Toasting it will bring out the sourdough taste that will fill the kitchen.
A word about breadmakers. Not all breadmakers are the same. The times and temperatures vary greatly. The one shown on this web page is a cheap one that I had stored for years. It does make large loaves. I don't know if it's still available and a Google search showed a forum that had nothing but complaints on this model. I have found no problems with it and as long as it is consistent and doesn't break, I'll keep using it. In the past I have been using an old DAK breadmaker that was popular in the '80's. ~Author
©2007 Rick C. Version 3.3 7/26/19
Any questions or comments can be directed to me