Repurposing Project Chassis
Often times you might need a project box but can't find one the right size. You can find an old piece of equipment that was used for some government or commercial project like the one shown below. It was a sturdy, well built chassis that could be disassembled to resize.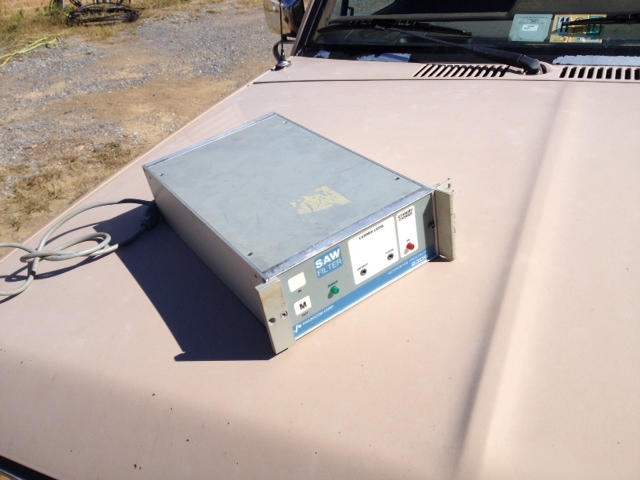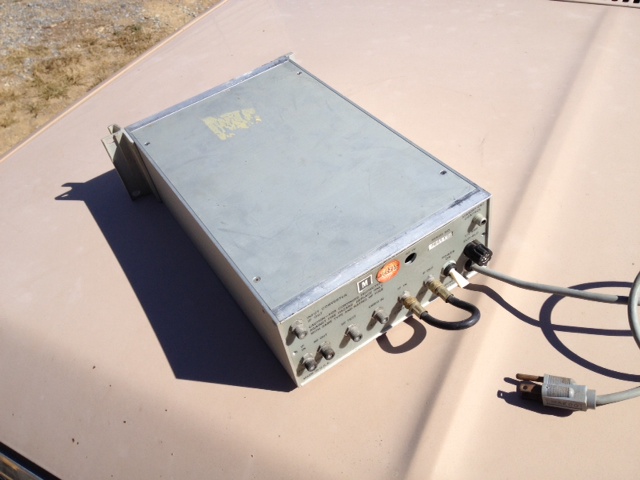 Below is the rear view. A plastic escutcheon is shown on the rear panel. The same is used on the front panel.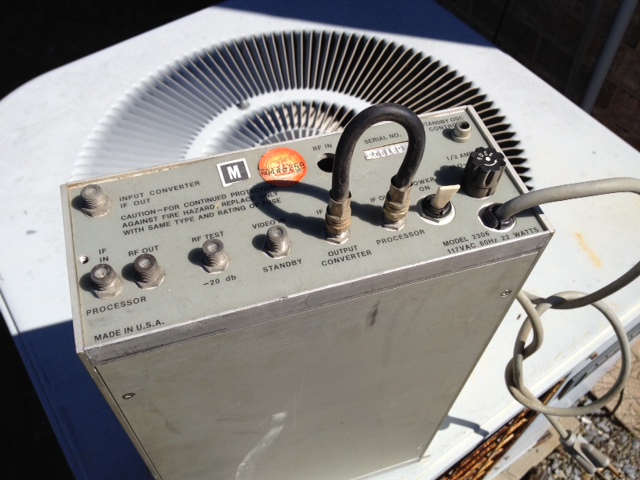 The inside of this particular box was separated with a shield that provided a top and bottom area. The upper and lower sections are shown below: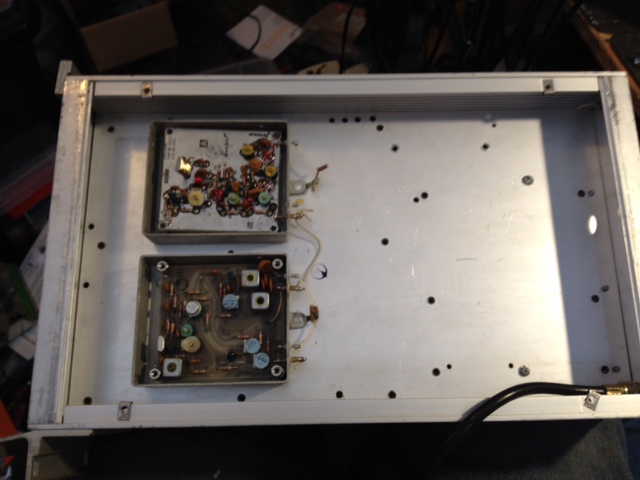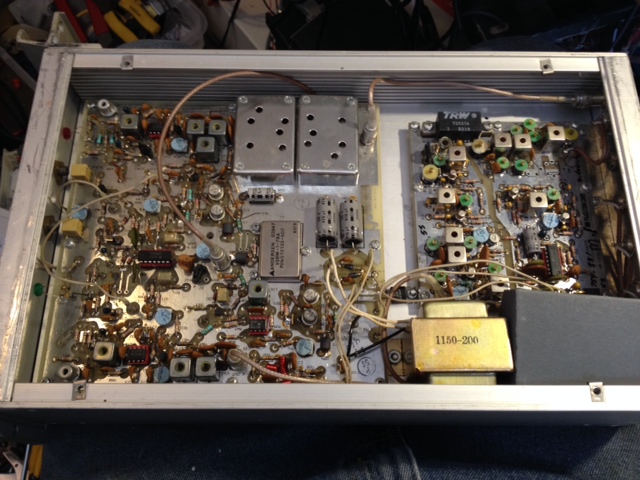 After removing all four modules and the power transformer I determined the depth of the box I desired and scribed the chassis pieces including the top/bottom separator as shown below. This box was nice because I could unscrew all the sides for cutting.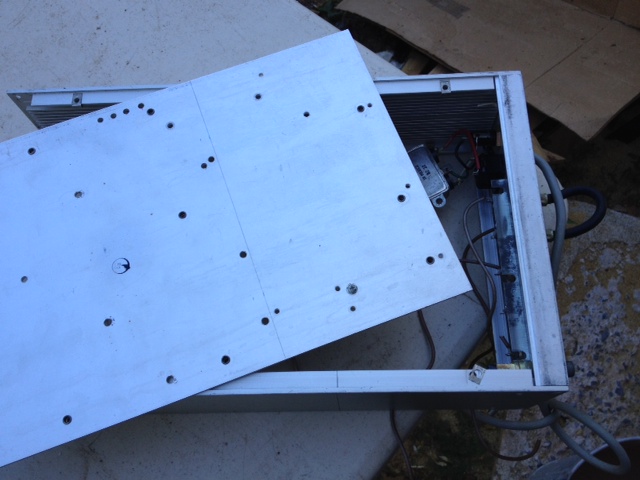 After the two extruded side panels were cut they were milled out symmetrically so they could accept the front and back panels as shown below: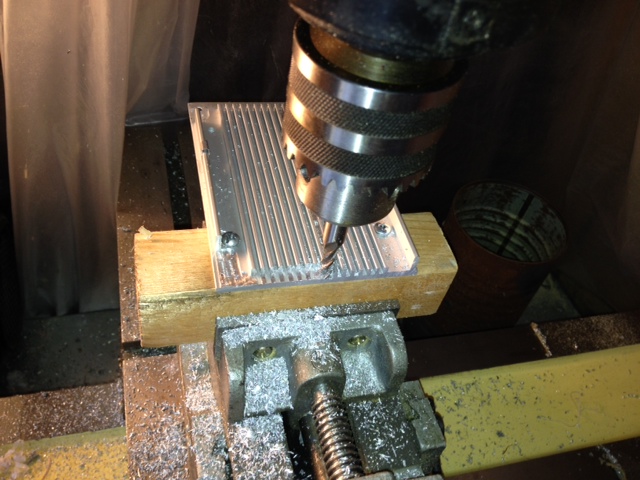 Below, the left end shows the finished milling to make the side panels symmetrical.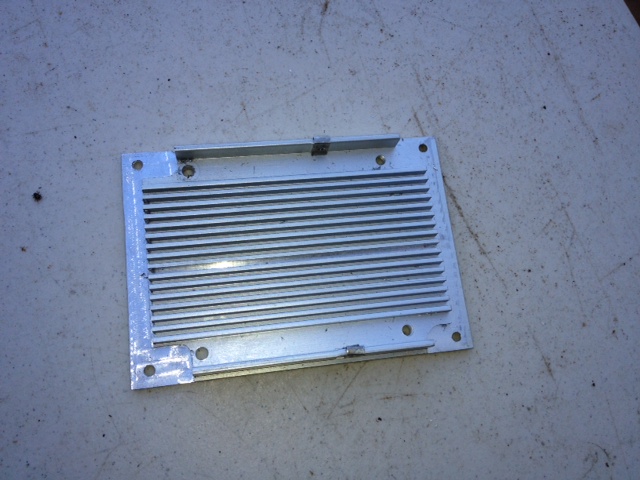 Below is the finished product. You can see the aluminum separator in the inside. All that is needed is to make suitable front and back panel overlays.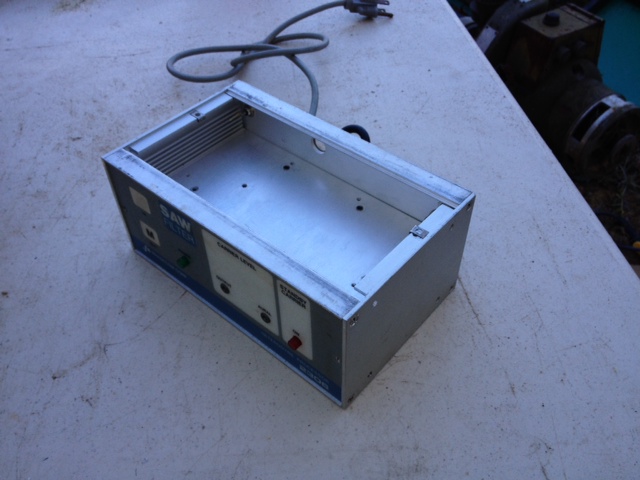 (c) 2014 Rick C. V1.1 9/23/14