Fox - Hound, Cable Tracers, Signal Tracers, Line Tracers - whatever you want to call them
Updated August 30, 2002
(Best if viewed in 1024X768)
This is the device that allows you to trace wires over a distance where multiple wires exist. The phone company uses such a device as do network installers and cable installers. One part of the unit is clipped to a wire and ground or the other of the pair. When turned on, it puts a strong, rich two-tone square wave howl into the wire. The other part of the device is a sensitive audio amplifier and speaker. Slowly waving this device over a group of wires will enable you to detect the correct cable run. Commercial units run about US$75 +/- US$20 or you can build your own from junk box parts for less than US$20. A well stocked junk box and you can probably build it for almost no outlay of funds.
If you want to just buy one, check here:
http://www.elexp.com/tst_fox.htm
http://www.jdr.com/interact/item.asp?itemno=gr-fox-hound
I have also seen a more heavy duty, industrial grade unit at a well stocked hardware store too. The one at Ideal Industries, http://www.idealindustries.com is probably the best. Go to their Products link and search part number 62-160 and 62-164 for the product. Around US$80 for each unit.
I built mine in two used metal boxes. Plastic enclosures will work too. Each uses a 9 volt battery. The fox (generator) uses a spst toggle switch and the hound (detector) uses a push button spst switch.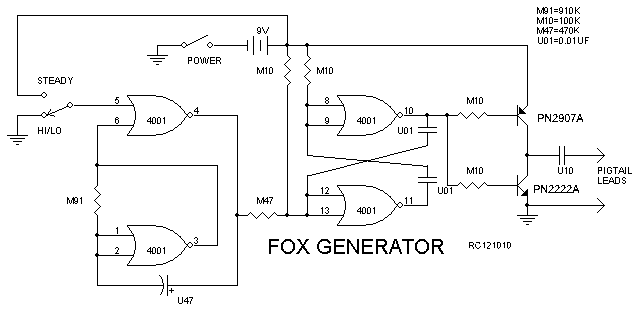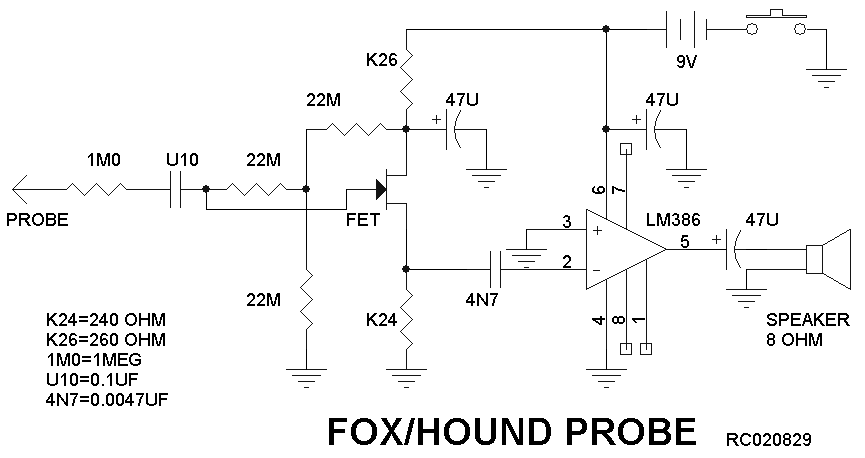 Fet is any N channel JFET such as 2N2457 of MPF102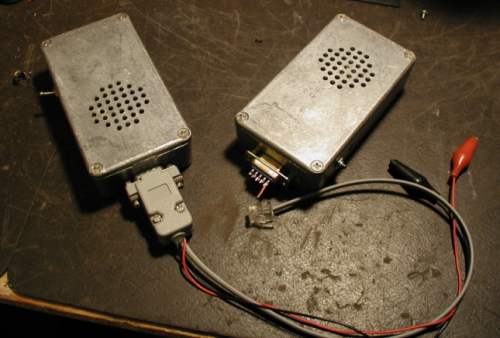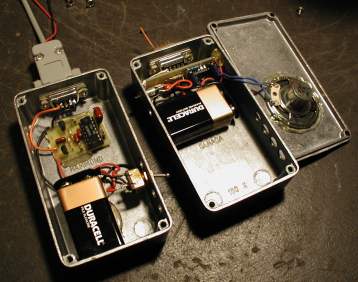 Fox and Hound - note RJ11 and Alligator clips With covers off, board placement - note toggle & pb switch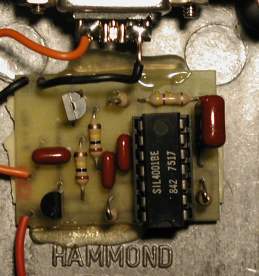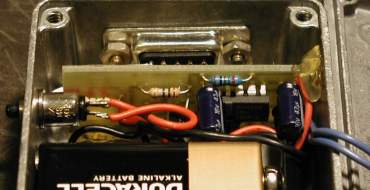 Tone generator board Sniffer board - note pb power switch and DB 9 for probe input.
I used an existing DB connector. Any connector could be used.
I just hot glued the boards and batteries in place.
---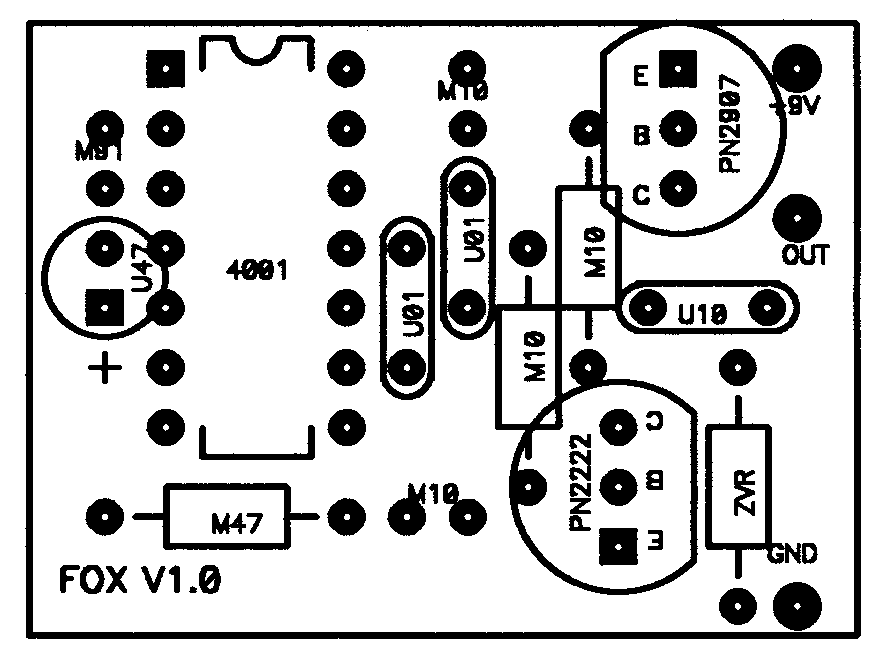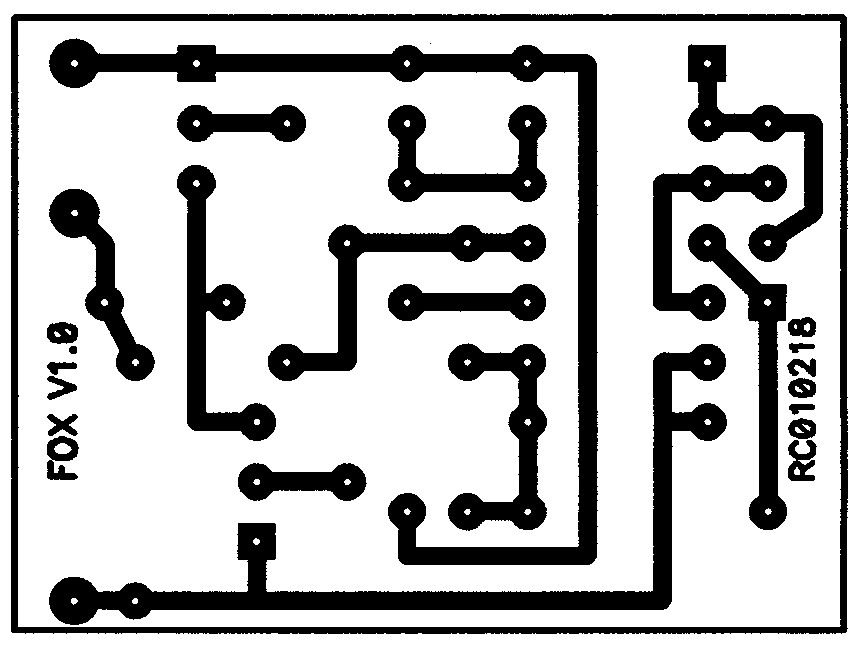 If you have an HP compatible Laser Printer, you can download and unzip the following files to print your own boards shown circuit side:
Fox and Hound 1:1 in zip format
Fox and Hound 2:1 in zip format
Unzipping each file to will generate FOX1.PRN or FOX2.PRN
Open a DOS prompt and type [type fox1.prn >lpt1]
---
Email Rick if you have any comments or questions about this unit.